Photo Gallery
Here is a picture of the Minotaur 1 rocket being launched from Wallops Island, VA, and carrying our CubeSat to orbit.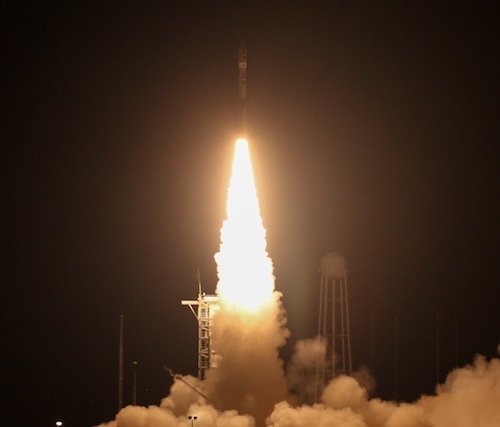 ---
Here is the first photo of the Earth downloaded and assembled by Bill McGrath of LED Dynamics. It is of the North coast of Western Australia, looking towards Port Hedland.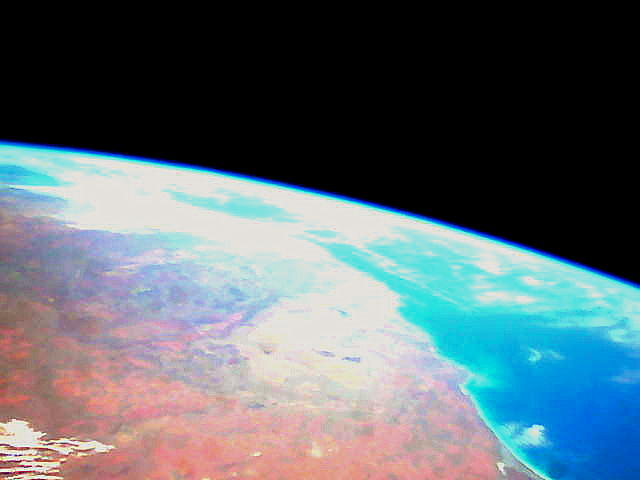 ---
Here is the second downloaded photo of clouds over the ocean.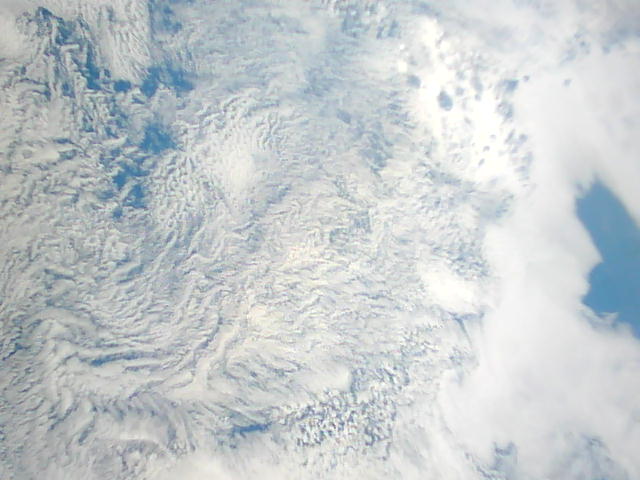 ---
Here is the third downloaded photo of Yarra Yarra Lakes, Mongers Lake, Lake Moore and Lake Austin. North of Perth in Western Australia.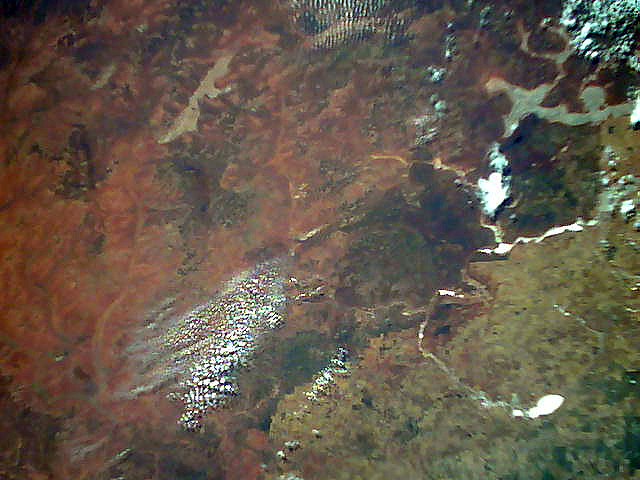 ---
Here is a photo of the cloud covered edge of the Earth.